Review of ProDoula Advanced Business Training for Birth Workers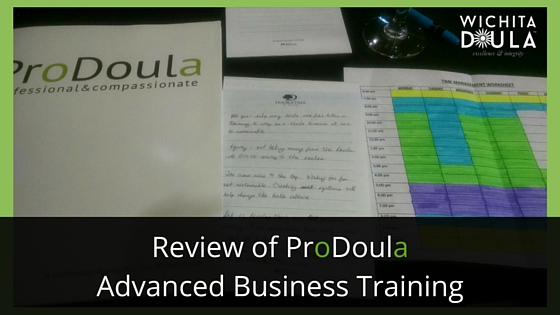 Now that I have attended my second Advanced Business Training with ProDoula's Randy Patterson, I would like to give a quick review of the program. I attended my first ABT in October 2014. I was pregnant and on maternity leave, but I was still more than ready to get really serious about Wichita Doula and gain the tools I needed to be a sustainable business that could stick around and support families for a long time.
The workshop was much more than simply learning about contracts and insurance and interviews – it was also incredibly motivational, inspiring, and uplifting. Randy speaks with authority as one who has personally been there and used these tools to create a successful business, and makes sure that each and every person feels seen and heard and cared about. These are just some of the helpful things I learned that day:
communication styles
business forms and contracts
branding and marketing
blogging and SEO
business etiquette
Randy answers attendees' questions
I and the other wonderful businesswomen there left with a huge drive to work hard, be the best versions of ourselves, and create a great business model which would ensure that our clients received the absolute best personalized service possible.
I worked so hard the following year to implement all of my ideas, and couldn't wait to attend my second ABT in September 2015. Last time, I soaked in the information I most needed – and this time, I could really hear everything that hadn't applied to me yet so that I could tweak my systems. I was more than happy to have taken the time to go again – especially since once you have paid for the workshop one time, you can go again as many times as you want!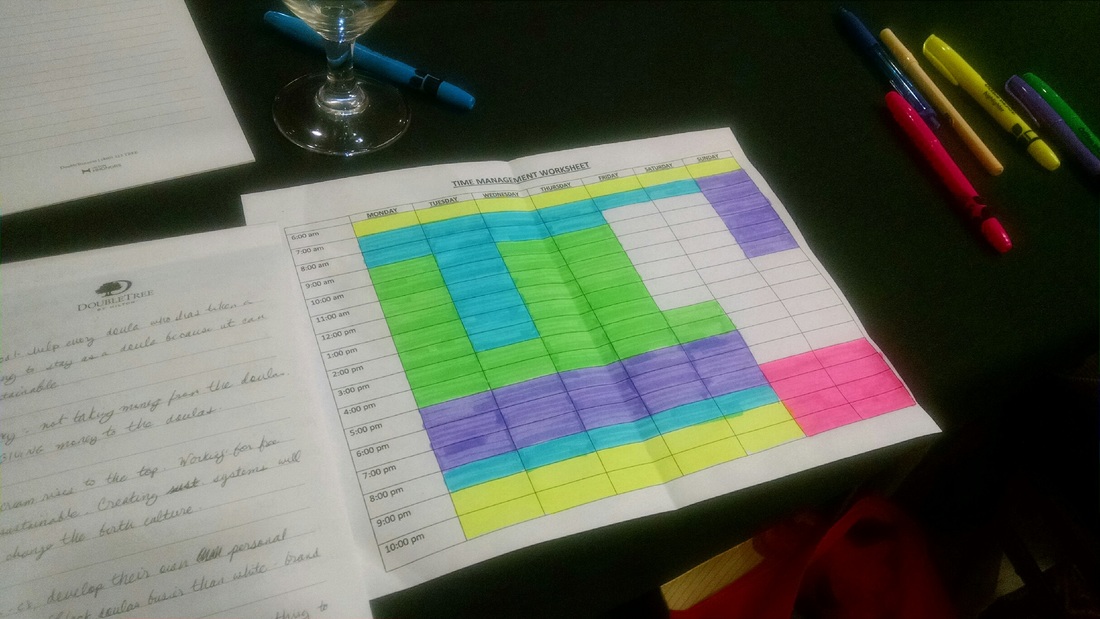 Time management worksheet and pages of valuable notes!
Wichita Doula's motto is "excellence and integrity", and the ABT helped me get the tools I needed to make sure I can deliver on that 110% to my amazing clients, who deserve only the best. I would recommend ABT not just to doulas but also to midwives, chiropractors, direct salespeople, and anyone else who owns a small service-based business and wants to give the absolute best to their customers. Randy Patterson has pushed and inspired me to be the best woman, doula, and businesswoman I can be.
Wichita Doula meets Rock 'n' Roll Doula
Here's to another year, and many more, of commitment, hard work, and reward (just like giving birth)!
Source: New feed