Did you know that 1 out of 3 families struggle to afford diapers? Wichita Doula wants to change that.
What would you feel if you could not afford diapers for your children? Almost half of American babies and toddlers currently come from low-income households, and there is no government assistance providing diapers. Additionally, most daycare facilities require a certain number of diapers per week, and if the parent cannot provide them, they cannot go to work and get caught in a vicious cycle.
Lack of diapers contributes to painful rashes, urinary tract infections, and uncontrollable crying that could even push a highly stressed parent to the edge. Many of us take for granted that when our baby wets or soils their diaper, we just grab a clean one out of a stack and change it. That's not the case for far too many families in our community - and Wichita Doula wants to change that.
We're not just doulas - we're also parents. Babies and children are dear to us and if we could, we would prevent any baby having to suffer.
That's why we work to raise diapers for United Way of the Plains, which sorts and distributes diapers for families and community organizations. Our annual diaper drive takes place in the spring and includes collection boxes at local businesses all over Wichita and surrounding areas. We also collect diapers all throughout the year, from individual donors and at community events.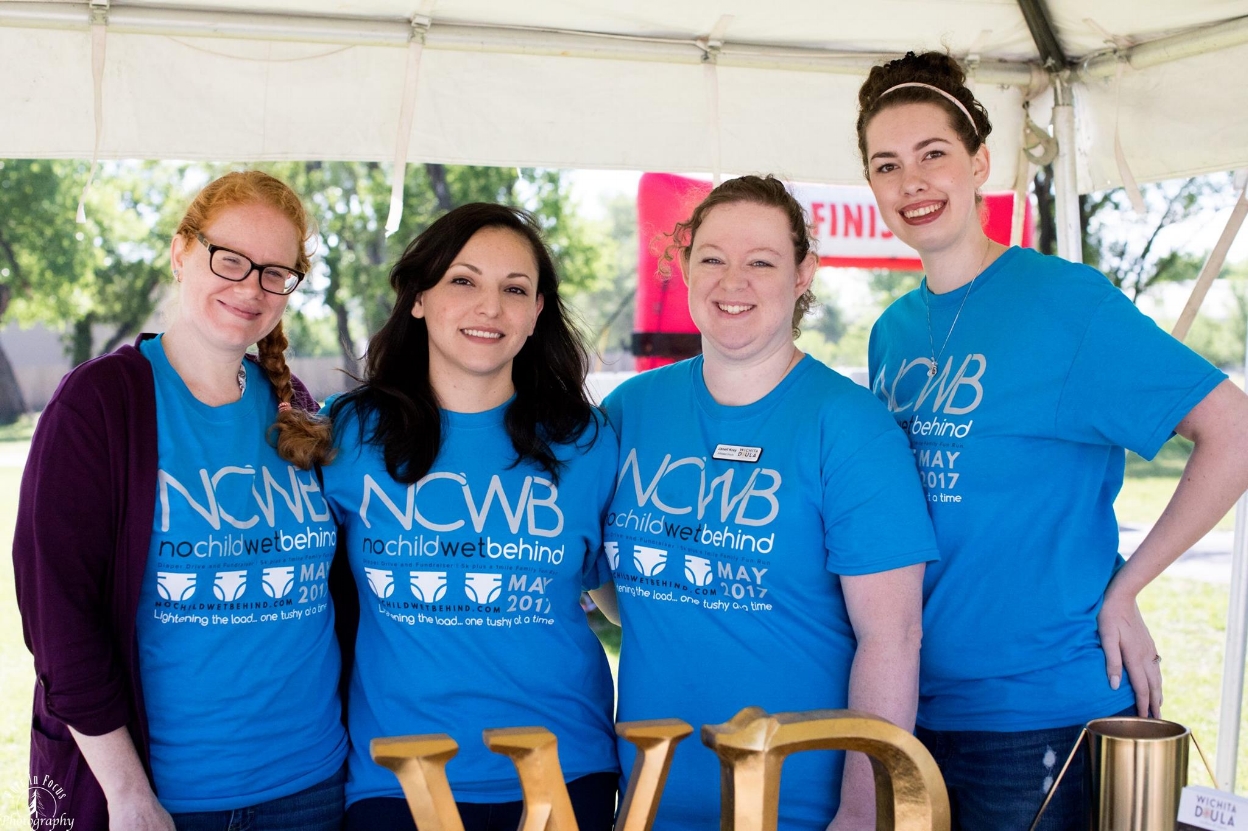 May 2019 - Wichita Doula's Annual Diaper Drive Begins Soon!
Click here to read our recap of the successful No Child Wet Behind 2017 5K Diaper Drive event, then watch the video below to see us on the news!
Do you own a business in Wichita or surrounding areas? Sign up to be a sponsor or diaper drive location.